Big is beautiful, especially in print…
For any large format or exhibition printing services you require, our team and state of the art equipment are fully capable of delivering the products you require.
Our large format prints range from A3 to 1,500mm wide by practically anything in length. Our printers offer a range of specifications that cover most applications. Solvent inks for waterproof outdoor prints and banners, UV/Light fast inks to prevent fading in daylight.
From limited edition watercolour and canvas prints to full size exhibition graphics bespoke to your needs our range of products and stands caters for every eventuality and budget.
We also have full finishing capabilities including mounting on a range of substrates (i.e. Foam Board, PVC, Cardboard and MDF) with either gloss, matt or deep crystal laminated finishes.
We have many large format printing services and solutions at your disposal, including printing on a variety of materials to suit your purpose. We are happy to answer any questions you have on our large format exhibition printing, we'll endeavor to get your exhibition stand looking the business.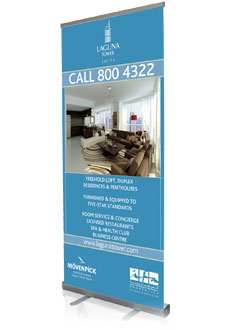 Designed for portability, this banner complete with it's padded nylon case is a great solution for displaying at exhibitions, in shops and as a POS tool. With strong steel end plates and ultra reliable roller mechanism, it's no wonder this is our best selling roller banner. The Standard Roller Banner is available in a range of sizes (more available on request), our best sellers are:
800 mm x 2000 mm
1,000 mm x 2000 mm
1,500 mm x 2000 mm
Specification & Indesign templates: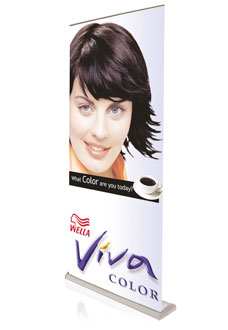 The Premium Roller Banner from One Digital is built for durability. Engineered to a very high standard for rock solid, reliable use year after year. This banner will outlast any number of campaigns. Graphic changes can be done frequently, making this stand a great investment. For prices on new replacement graphics please call us for a quote. The Premium Roller Banner is available in a range of sizes (more available on request), our best sellers are:
800 mm x 2150 mm
1,000 mm x 2150 mm
1,500 mm x 2150 mm
Specification & Indesign templates: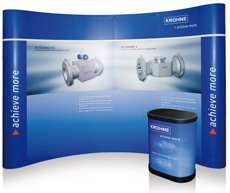 The essential system for a professional looking presences at any exhibition. Our Pop-Up display is a high quality system that uses the very best components: a powder coated frame constructed from 6066 aluminium tubing and anodised aluminium magnetic bars for style and strength. Designed and assembled in the UK, our systems are available in a wide range of sizes and configurations with all the hardware necessary to accept all round graphics without modification. It's attention to detail that makes this Pop-Up display so exceptional. Because the scissors pivot on steel axles, our pop-up is more reliable, smoother and more durable.
Specification & Indesign templates: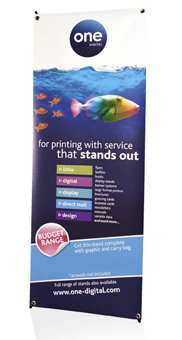 The X Stand banner now available for just £65 plus VAT. The lightweight support frame displays a graphic 800 x 1800mm printed to the same high standard as all our exhibition solutions. The eyeleted banner can also be used independently of the stand and is printed onto a thick vinyl banner material that is suitable for outdoor use. The X Stand Banner is available in one size: 800 mm x 1800 mm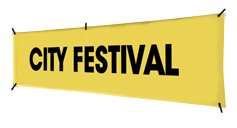 Looking to attract some serious attention? Then maybe you need a vinyl banner. Available in a range of sizes or bespoke to suit all spaces. They come complete with brass eyelets all around for easy installation and are ideal for inside or out. Printed using UV stable eco solvent inks on good quality banner vinyl for durability.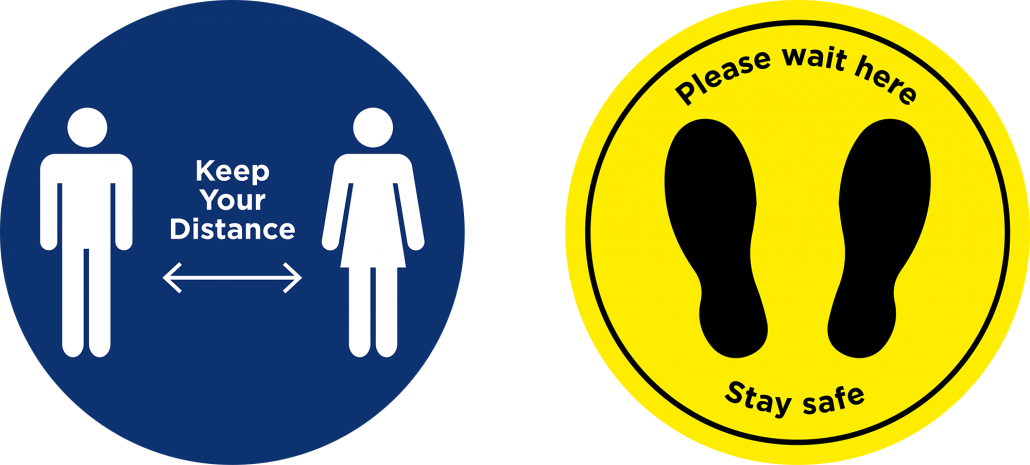 Essential floor graphics will ensure your staff and customers abide by the government guidelines to stay safe in the workplace. Easy to remove when no longer needed.
300mm wide Social Distancing Circular Non-Slip Floor Graphics
Pack of 5 £49 plus vat
includes delivery to 1 UK mainland address (£58.80 inc vat)
Pack of 10 £69 plus vat
includes delivery to 1 UK mainland address (£58.80 inc vat)
Please call 01273 887575 to enquire for higher quantities, sizes and bespoke designs.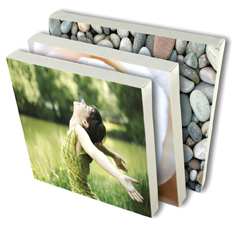 Whether you need your artwork displayed at its best or just a one-off present for your family and friends you will be delighted with the results. Only the best canvas and watercolour papers are used on our printers, with UV resistant inks giving a vibrant and lasting quality print. Just get in touch with your specification for a competitive quote.